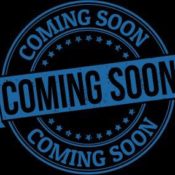 FYI: With the holidays just getting over, stumbling across a few personal setbacks (God's got us), and resuming our regular family, life & homeschooling routines…needless to say, life has been a bit chaotic!
Rest assured, I have been working EXTREMELY hard on updating my blog & giving it a "facelift."
IN THE WORKS…Homeschooling information & advice, curriculum links, favorite homeschooling links, blog posts, reviews, Christian links, Natural Health info & links, & sooo much more!
I recently added a Prayer Warrior board & Blessed Mama's Store (filled with Christian & homeschooling products).
PLEASE be patient as I continue to work on my blog to make it AMAZING!
Meanwhile, please subscribe to my blog so I can keep you updated on my progress and new goodies, and visit some of my new pages & blog posts and visit often, for I will be adding new pages & information soon & often!
Thank you soooo much for your support & patience!
Love & blessings,
Blessed Mama ♡