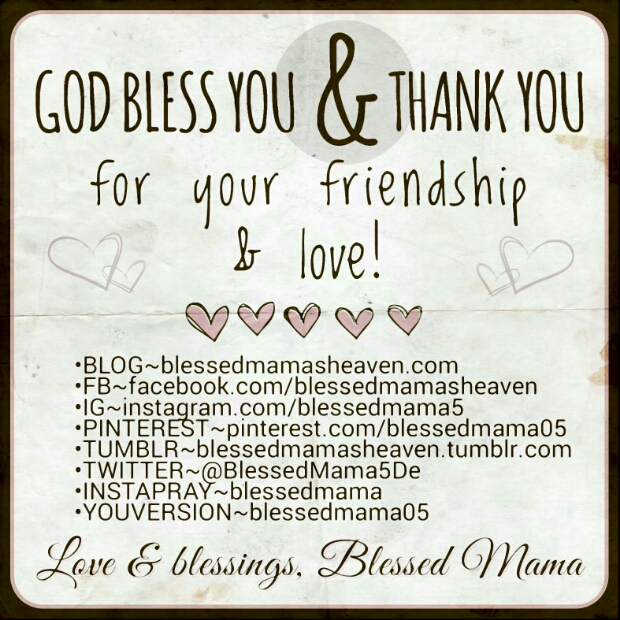 I wanted to take the time to Thank everyone for your friendship & love!
You all are so very important to me, and I love your loyalty and encouragement and I am ever so grateful!
As priorities pile up and time eludes me, I am unsure I will get as much time to interact with everyone as much as I'd like? So, please bear with me as I make more time for myself!
I have also been working on new posts and pictures, and will be updating & changing some of my content, so please stay tuned!
I pray this year has been filled with happiness, love, and blessings for every single one of you thus far!
I love you all…. May God Bless you abundantly!