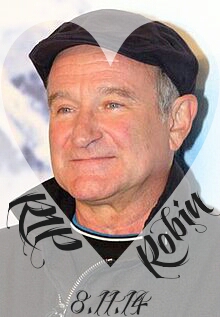 I'm SOOOO heart broken…Robin was one of my absolute favorite actors ever!! He had an incredible soul & brought happiness to so many, yet he hid his pain & struggles behind his beautiful smile 🙂 May your soul finally be at peace Robin…TY for the laughs! We love you & will miss you dearly ❤
Please pray for his family & friends… 🙏
NOTE: Please be aware & available to listen & help anyone who suffers from depression! Suicide is on the rise, especially to those who suffer from depression & feel there is no other way! Death by suicide is something that is irreversible & is devastating to everyone involved & who close to that person!
Know the signs & step up to help anyone who might be hurting….you may be the only one who does & you could make all the difference to that person!
❤ Blessed Mama ❤