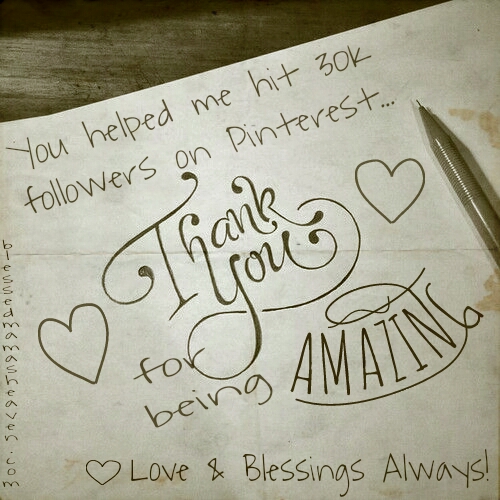 Woop woop! After many years of pinning on Pinterest, I finally hit my 30,000 followers milestone 🙂 This would not be possible without all of my loyal & amazing followers, board contributors, and the Pinners that I follow! I am truly glad that you like my boards & pins as much as I do!
Thank you to each and everyone one of you…..
Thank you for being AMAZING!
I love & appreciate you all very much ❤
Keep pinning & ENJOY 🙂
My Pinterest profile: http://www.Pinterest.com/blessedmama05
❤ Blessed Mama ❤