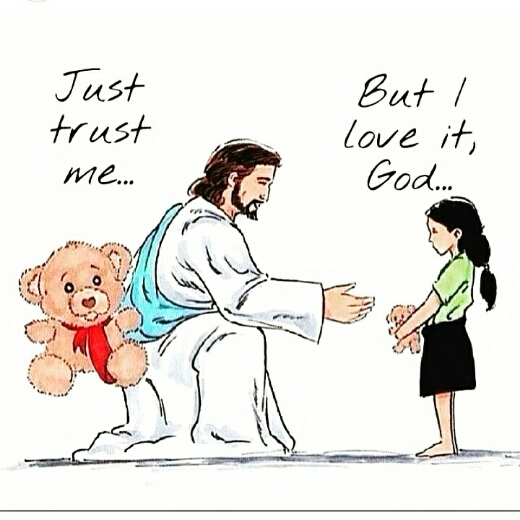 Do you trust God enough to let go & let him take over? It says in John 14:1, "Don't let your hearts be troubled. Trust in God, and trust also in me.
What are you holding on to that you should let go of? Pain? Control? Love? Fear? Addiction? Anger? Insecurity? Bitterness? Inadequacy?
We all have something that we grab ahold of & have a hard time releasing the grasp of. It's a scary thought to let go of something or someone who we have held onto for so long. Most people find comfort in having something that they feel they have control over. But do you really have control over it, or does it have control over you?
Some people struggle with self-image, others may struggle with addictions….but whatever it may be that has control over you is actually hindering your ability to find true happiness & peace.
•Lamentations 3:17-18•
~Peace has been stripped away, and I have forgotten what prosperity is. I cry out, "My splendor is gone! Everything I had hoped for from the lord is lost!"
Your peace is not lost forever, just hidden beneath the things & people who have control over you. To let someone or something control any part of your life is to let them/it do just that…CONTROL YOU! It affects the well-being of your soul and many times has a crippling ripple effect in many areas of your life, such as your relationships.
•Job 3:26•
~I have no peace, no quietness. I have no rest; only trouble comes."
To let go of the people & things that control you is to take back your control and allow peace to enter your life. To let go you must dig down deep and find the strength to allow yourself to trust that God will help you break free from the negative people & things in your life. Ask God to give you the faith to TRUST HIM, then patiently wait for the Lord to deliver you to freedom from the people or things that have control over you. He will heal your life, just trust him enough to let him!
•Lamentations 3:25•
~The lord is good to those who depend on him, to those who search for him.
Blessed Mama ❤