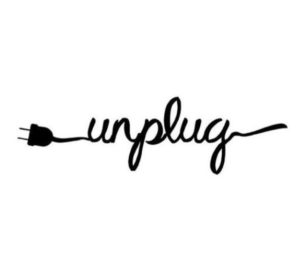 God does not want us to be lonely. As stated in Genesis 2:18, Then the Lord God said, "It is not good for the man to be alone. I will make a helper who is just right for him." Then the Lord formed Eve from Adam's rib.
How much quality time do you give your close relationships compared to the internet? Do you continue to scour the internet as you sit at home next to your children, spouse, or parents?
How often do you check your phone during date nights, family game night, while watching movies with your family, while you are shopping, during meals, during family holidays or get-togethers, at your children's school or sports programs?
I want you to think long and hard about this last month and how many times you turned your phone off or put your phone away while your family was conversing with you about their day at work or school, their homework, their friends, their sports etc? Well, I think you got the idea!
My point is, we all love technology! Technology is a very powerful tool, but it's also the downfall of many relationships and the cause of some people feeling lonely and worthless. It has an endless amount of information right at your fingertips. You can make new connections from all around the world with people who have similar interests as you do, find dates, blog, read books or magazines, play games, post pictures or quotes…and the list goes on!
However, how much quality time do you truly spend with the people who love you…the people who are here in "real life?"
They deserve your undivided attention and they deserve to feel more important than the stranger on the other end of your phone from your Instagram or Facebook account!
Unfortunately, the internet makes it extremely easy to unplug from the "real world" and the tangible things & people in our lives, to be anyone we want to portray ourselves to be, and to neglect the people who love us!
Why would we want to jeopardize our relationships with the people we love for another post, another comment, or another message? Why would we want to make the people we love feel unimportant & unloved? While, that may not be our intention, that is how we make the ones we love feel when we put them last!
As the Sanctus Real's song goes: Don't leave me hungry for love, chasing dreams…but what about us.
Show me you're willing to fight and that I'm still the love of your life…
I know we call this our home, but I still feel alone….
Don't make the people who matter most to you hunger and fight for your attention and love!
With that being said, I challenge you to make a pact to limit your technology use drastically! Leave it in the livingroom while sharing a meal, turn it off while helping with homework or out with your family, put it away while your family is excitedly narrating the stories of their day…whatever it may be, when it comes to the people you love, make them feel worthy & loved by giving them your undivided attention! Converse with them about what matters to them & truly listen!
And don't forget to thank God for the people he brought into our lives to love…they are a blessing, so cherish them!
PRAYER:
Dear Lord,
I want to thank you for my family! Help me to "unplug" from the things that are not significant and "plug in" to the people whom I love! Please guide me to show them the love that you have shown me and may I never make them feel lonely or unloved!
In Jesus' precious name… Amen!
Trent Shelton says it perfectly in this devotional video:
UNPLUG from technology & the world and PLUG-IN to God & your loved ones!
Read my post, Unplug the Drug & Plug-In To Life.